Two Years Worth Of BodPod Data
Looking at the weight data below (Blue Column), going back about two years, we can see I have lost weight very slowly. I have lost about 30 pounds over two years, only about .2 pounds a week, BUT it has stayed off. And considering that 80% (the low estimate) to 95% (high estimate) of all weight-loss diets fail because all the weight comes back, plus more. And people gain this weight back much quicker than they lost it. It is demoralizing and part of the reason why some give up!
Also, look at the body fat percentage (purple topped the first column); it has dropped from 33.9% to 24.7%. Again, very slow but consistent, but it has stayed off. You can see recent data on my weight, body fat, and lean tissue percentage here.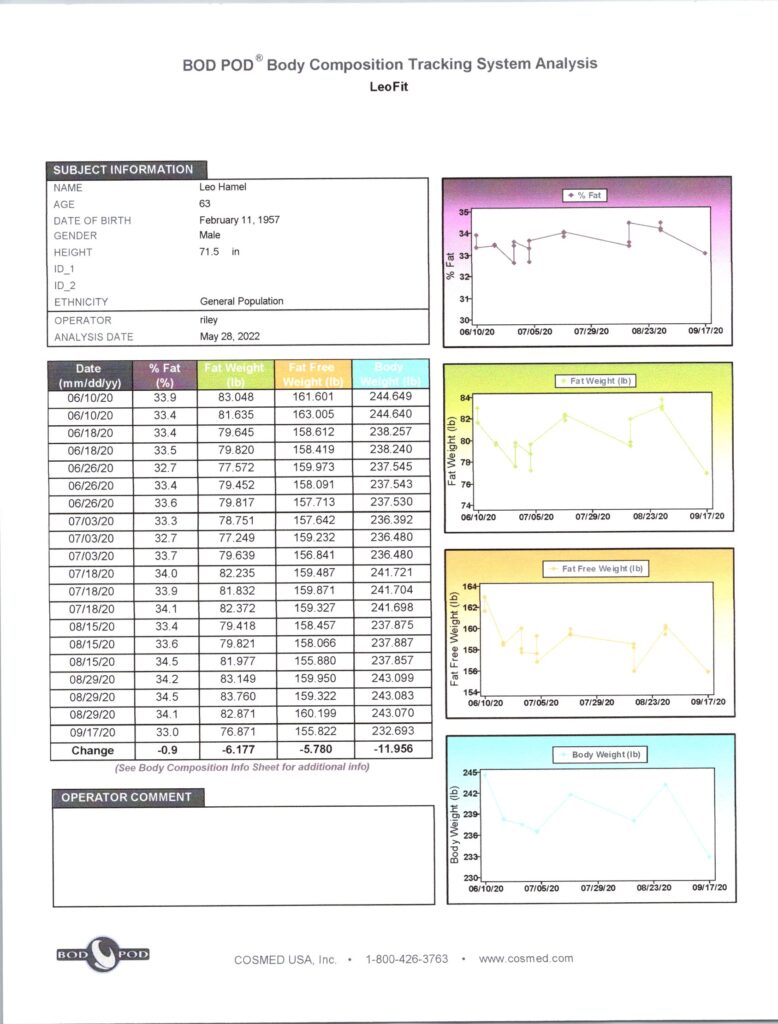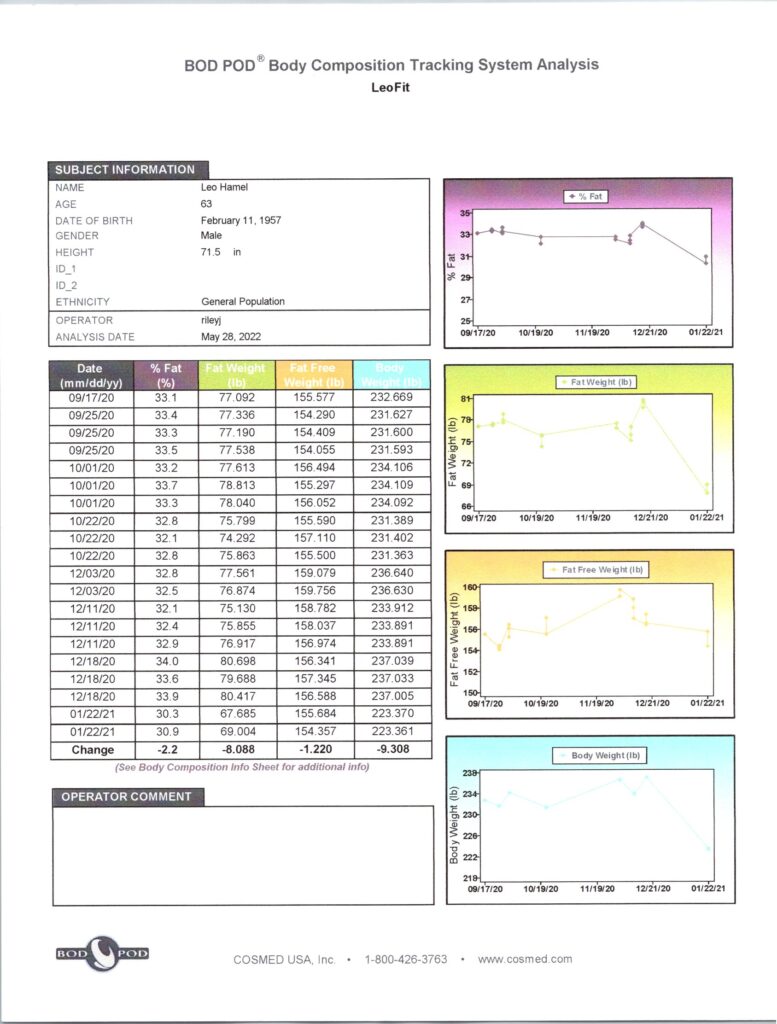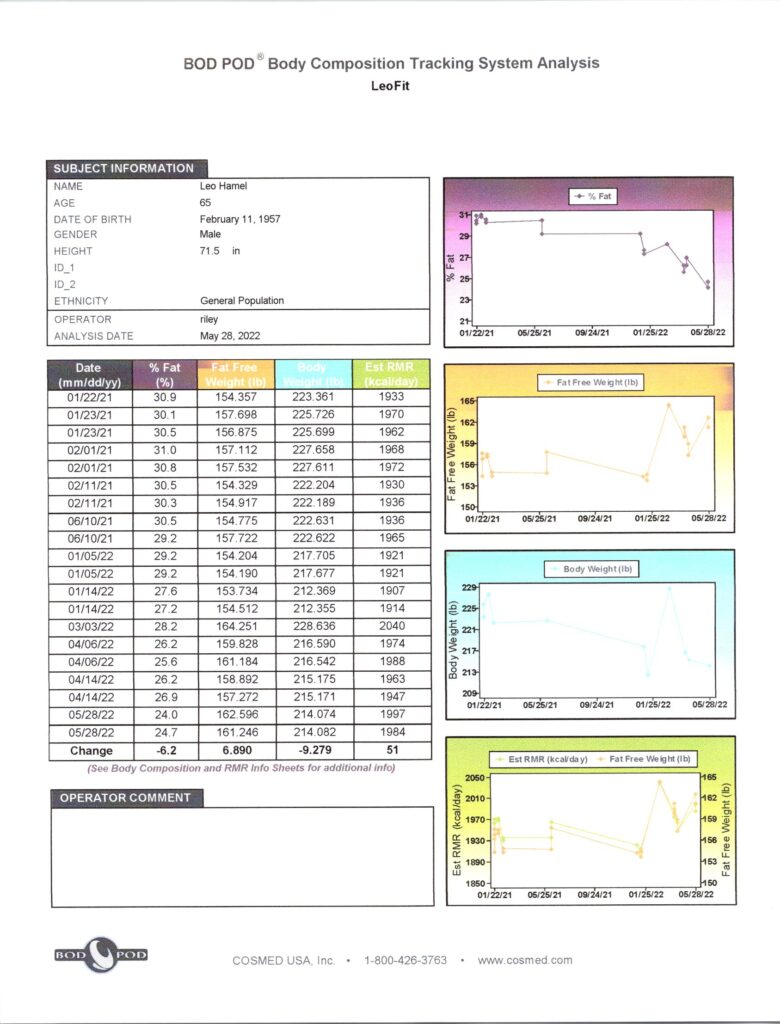 The coolest part is that my lean mass (muscle) has stayed the same. It is typical to lose 50% muscle and 50% fat for every pound of weight loss, along with fat. But, like the other two numbers, my lean mass has varied roughly the same as two years ago. See the column with yellow at the top. 
I have surveyed most of our clients, and "losing weight and keeping it off" has been the most common reason they join LeoFitLabs.  So my results in doing precisely that is a great example. Of course, I am not bragging about myself, but I am pleased with the result. 
Keeping weight off is an excellent case for "proving that consistency when losing weight is what counts.
I must admit, though, that over these two years, I have had "bad" cheat days at least two a month. Meaning I got way off my Keto diet. But by returning to it AND doing 40 minutes of High-Intensity Resistance Training a week (ARX machines at LeoFitLabs), I have lost fat and kept my muscle. 
More to come.
Leo Hamel