In Only 20 Minutes Twice a Week
Private Gym with Personal Trainers.    Award Winning Team.    Free Intro Session.
Are Inconsistent Workouts Costing You?
Most busy people aren't consistent with their workouts.
We created Leo's Fitness Method, 20 minute workouts twice a week.
Burn fat in less time, get strong, and age well.
Everyone Deserves to Spend More Time With Loved Ones and Less Time In the Gym With Our Technology
to Becoming More Youthful

Andrew S.
Leo and his staff have an incredible state of the art facility. I've been to many gyms and this one is the real deal. The hardest workout I've ever done and it only took 15 minutes. The ARX machines are one of a kind and a great way to track your progress!! Very clean and very safe environment. I can't wait for my next workout! Thanks also!

Nicole R.
I want to start by saying that I am 52 years old, I have had two disc replacements in my neck. At one point I felt like I couldn't find a workout that worked for me, with my injury, my age and how much time I could spend working out to get the results I was looking for.

I found the perfect solution! Leo's Fitness Lab.

K B.
The best most efficient full body workout I've ever had. Their techy equipment makes weight training fun. I'm so happy I discovered this gym. As a former competitive athlete I've spent a lot of my life training and I've seen more results in 3 workouts at Leo's Fitness Lab then I have from any other workout. It's a very friendly relaxed environment with an amazing staff of trainers.
Leo's Fitness Lab Different?
Most busy people aren't consistent with their workouts. We created Leo's Fitness Method, 20-minute workouts twice a week so that you burn fat in less time, get stronger, and age well.
Our private gym with personal trainers specializes in helping busy people achieve their fitness goals more efficiently and without injury.
Say goodbye to feeling old and hello to strength, flexibility, and improved body composition. Our workout plans and nutritional guidance ensure you have all the tools to reach your health and wellness goals.
At Leo's Fitness Lab, we believe your best days are ahead of you, and we're here to help you achieve your dreams. Join the Leo's Fitness Lab community today and take the first step towards feeling stronger, reshaping your body, and aging well.
Book a free session today at our private gym with personal trainers by calling 619-299-1694.
And in the meantime, read our blog so you can stop dreaming about doing the things you love and instead get back your joy from an active lifestyle.
Hundreds of People Get Strong and Live a Healthier Life
Leo's Fitness Method Guaranteed
Get 30% Stronger in 90 Days or Your Money Back!
Workout 20 minutes twice a week and after just 90 days, you'll see at least a 30% improvement in your strength, or we'll give you your money back – GUARANTEED!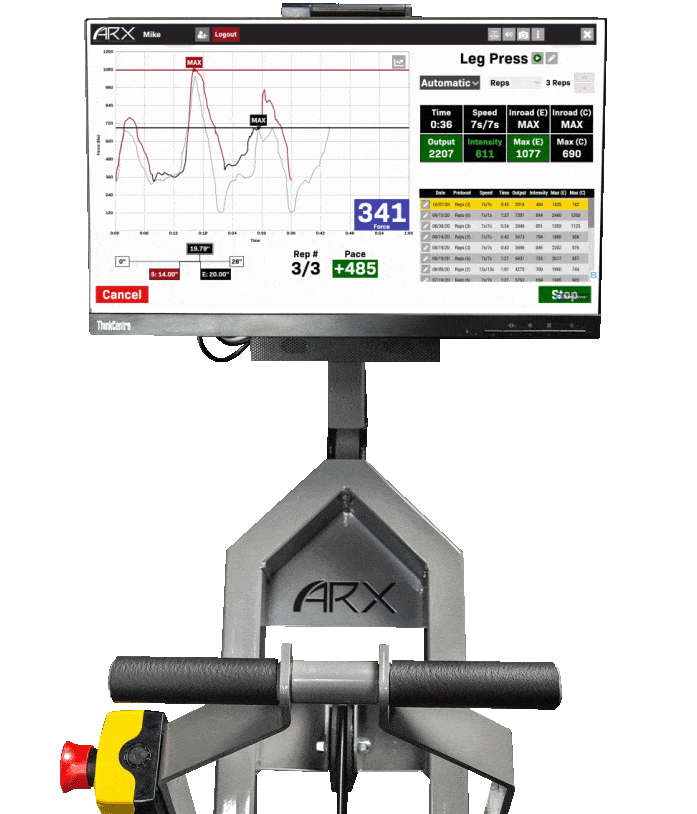 Vasper is my force multiplier tool to achieve optimum fitness, sleep, and vitality without overtraining. I get the benefit of 2 hours of intense exercise in just 21 minutes of low impact workout. The core cooling aspect of Vasper enables me to fully recover in 10 minutes while delivering more oxygen to my body and brain. I love my Vasper, and it's now a regular part of my priming routine for success.
World-Renowned Business Leader & Speaker